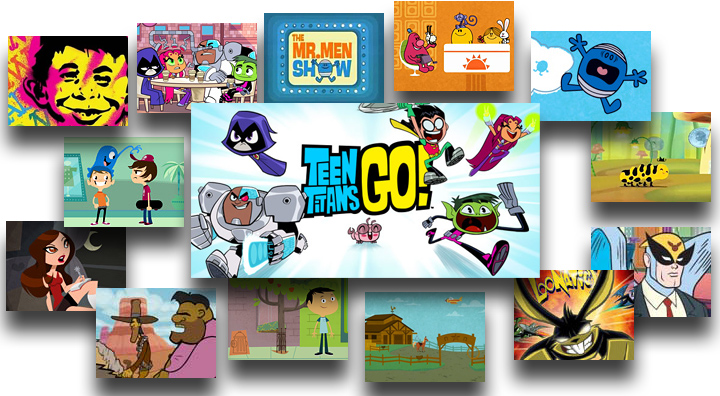 About the Artist:
Anand Duncan is a designer for animation in television, film, and VR.
She has brought her bright playful designs to the hit series Teen Titans Go!, and her fun fashion illustrations to the pages of LA Magazine.
Her love of retro sci-fi and renaissance gowns influence both her personal and commercial work.
She likes to bring appeal to her characters and clothing by highlighting the structure of the body and telling a story.
Her VR fashion can be seen and worn virtually in the Museum of Other Realities.

TV Credits:

"Teen Titans Go!" season 7 (2021) Design
"Teen Titans Go!" season 6 (2019,2020) Design
"Teen Titans Go!" season 5 (2018) Design
"Teen Titans Go!" season 4 (2016,2017) Design
"Teen Titans Go!" season 3 (2015) Design
"Teen Titans Go!" season 2 (2014) Design
"Teen Titans Go!" season 1 (2012,2013) Design
"MAD" season 2 (2011) Design and animation
"MAD" season 1 (2010) Design and animation
"The Mr. Men Show" season 2 (2009) Design
"The Mr. Men Show" season 1 (2008) Background layout and Color
"The Colbert Report" (2008) Animation
"Saddle Rash" (2002) Animation, Design
Film Credits:

"Teen Titans Go! To the Movies" (2018) Color and Design
"Fierce People" (2005) Animator

Editorial and Fashion Illustration:

Los Angeles Magazine
Issues: May 2012, October 2012, May 2013, June 2013, Sept 2013

Art showcase on Comics Alliance
I would love to hear from you,
write me at: FlashBunny@Gmail.com
Thanks for visiting
~Anand Duncan